Sell 10x more than
e-commerce with MIMO
Integration
We integrate with your e-commerce, Magento, Shopify, VNDA, Vtex and other e-commerces. Everything on your website or app.
Higher Conversion
While e-commerce achieves a conversion rate of 1.6%, Mimo's frictionless experience average is at 10% reaching up to 30% in some segments.
Training
Full training before, during and after live with Mimo's expert team, in addition to it, there will be an online course on how to sell via live.
Ecosystem
Partnership with major production companies, influencers and marketing agencies that are already working in live commerce, with perks and features offered to Mimo customers.
Full Service
In addition to an intelligent live commerce platform with an integrated solution, we have a team to help throughout the entire process:
We help brands with the selection and quantity of products, video scripts and the best triggers to the live commerce (FOMO) as well as the disclosure strategy and templates.
You can have the greatest Live Commerce experts producing your Live!
After the live, we share a full data report. It brings useful information and analysis to produce even better lives.
How does it
work?
With Mimo's Live Commerce technology, the consumer enters, interacts, asks questions in the chat about products and buys in the same screen.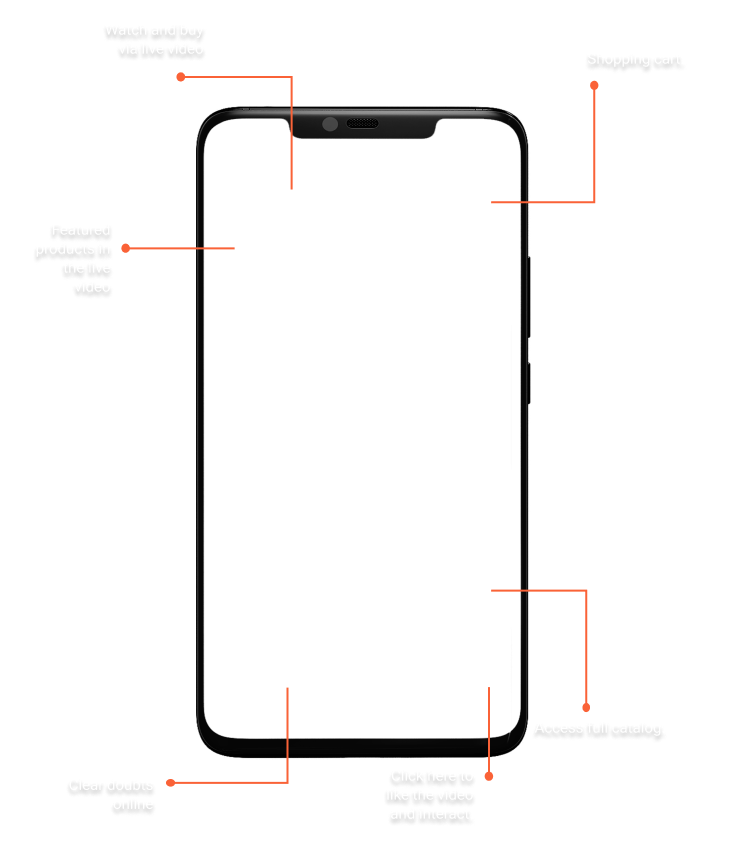 It's Live. It's Shopping. It's Mimo.
We use cookies to promote the best experience on our website. You can find out more about our Privacy Policy and Cookie Notice clicking on our links.